Kurts Other Christian and Spiritual Links
"to believe." - CCC 158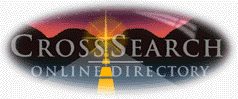 ---
The Spiritual Life is not a Theory............ We Have To LIVE IT!
---
Miscellaneous Christian Links
Although I have tried to look over each site below before including it in this list, with no ultimate authority but their own minds some of these websites could change over time into something I would rather not link to. If you find any site below to be attacking other believers or coming across in a generally "unchristian" manner, please bring it to my attention so I can remove the link. As always, be sure to read my disclaimer! Thank you, happy surfing, and God Bless!
---
---
Other Spiritual Links

A Cyber-Reststop Along the Info Super Hi-Way


The J.R.R. Tolkien Information Page


Into the Wardrobe: The C. S. Lewis WWW Page


Chocolate Lover's Playground


http://www.rwf2000.com
---
Other Religions and Spiritual Programs

"Keys to the Kingdom"

---

---

This site was last updated on 7-23-98.
Please visit again in the future.

---


Back to Kurt's Fun Homepage!
---
---
---
Click on the icon to upgrade.